Franklin County Historical Society is dedicated to preserving, sharing, and honoring the history of Franklin County for present and future generations.
Welcome to the History of Franklin County
Franklin County was surveyed between 1849 and 1852. The first town was Maysville, platted in1856. The town of Benjamin was also platted in 1856; its name was later changed to Hampton, which became the county seat. Hampton was incorporated in 1870, the same year the Central Iowa Railroad was completed through town. As more pioneers moved west after the Civil War and European immigrants arrived by train, additional communities were established on the prairies of Franklin County.
Franklin County, Hampton, Iowa is rich in history and preservation of historic sites. Efforts by local residents have been going on for many years. Take time to explore the community's historical treasures and the stories of their heritage and culture.


Read more
Visit Franklin County's Historic Sites
Welcome to a county rich in history, Franklin County, Iowa. If you have a story about Franklin county's history please share it? Send your story by email to museumfchs@gmail.com and we will do our best to include it in our museum or on our website.
Our Gallery
All
Historical Museum
Harriman Nielsen Historic Farms
Leander Reeve House
REA Power Plant
Testimonials
Thank you for the pictures you sent of the Latimer blacksmith building from the Franklin County Historical Museum. They were terrific. You are great volunteers.


R. Meyer, Latimer
Former Latimer Resident
"Together we are bringing America's agricultural story to life" said Silos and Smokestack's Director of Partnerships, Candy Street. "You guys have done a tremendous job in preserving this important heritage.".
Aug 2, 2021 at the 25th anniversary commitment ceremony for Silo and Smokestacks at the Harriman-Nielsen Historic Farm.
Candy Street
Silos and Smokestacks
The museum is interesting and well kept. The massive amounts of newspaper archives are helpful in getting the details for genealogy or personal interest.
Retired Teacher
Steve Deike
Harriman Nielsen Volunteer
Announcements
Visit the Historical Museum During the 164rd Franklin County Fair July 12-16, 2023
Wednesday, July 12: Noon - 8PM
Thursday, July 13: Noon - 8PM
Friday, July 14: Noon - 8PM
Saturday, July 15: Noon - 8PM
Sunday, July 16: 1:00 - 7PM
Enjoy the Open House and Tours of the Harriman Nielsen House During the 2023 Franklin County Fair
Thursday, July 13: 1:00 - 4:00
Friday, July 14: 1:00 - 4:00
Saturday, July 15: 1:00 - 4:00
Attend the Harriman Nielsen 2023 Fall Festival
Sunday, October 1, 2023: 1:00 - 4:00 Enjoy an afternoon at the farm and select fresh garden produce.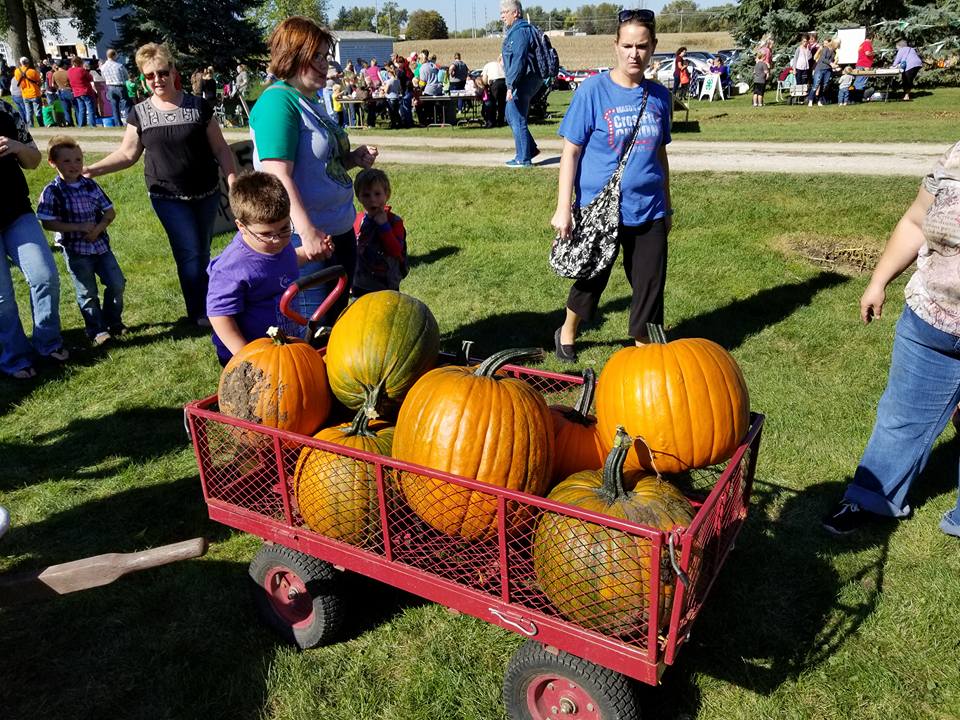 163rd Franklin County Fair July 12-16, 2023 See the franklincountyfair.com website for more details