Harriman Nielsen Historic Farm
January 1, 2002
The Harriman Nielsen Historic Farm (HNHF) property became part of the Franklin County Historical Society following Nielsine Nielsen's death in 2001. For over 80 years the Nielsen Family cared for the home, a two-story frame italianate "T Plan" built in the early 1880's. Nielsine added the house to the National Register of Historic Places in August 1987.
The HNHF has a long and varied history. Dr. O. B. Harriman (1836-1905) was a prominent physician and community leader in Hampton. His county-wide medical practice of nearly 50 years was accompanied by many leadership roles in local and state medical organizations.
Dr. Harriman founded the town's first drug store in 1886, built the Harriman Block, served as postmaster and three terms as mayor. He also founded a local paper, The Globe, and operated the Harriman Opera House.
In 1881, Dr. Harriman along with his wife, Ellen, and five children acquired property on the west edge of Hampton and built his home there. The house is the only surviving building associated with his productive life.
After Dr. Harriman's death, Henry Skow, a local blacksmith of Danish heritage, bought the property then known as Evergreen Park and lived in the house with his wife and four daughters from 1908-1920.
The final owners of the house, Chris and Anna Nielsen emigrated from Denmark in 1905 and purchased the property in 1920 where they operated the Whiteside Dairy for 25 years. During the 1920's their daughters, Petrea and Nielsine, attended a Danish school in Minnesota to learn to read and write the Danish language so they could communicate with their relatives in Denmark.
The Nielsen's left over 2,000 letters written to and from family and friends in Denmark. Translations of those letters provide an enlightening glimpse into the Nielsen family in Hampton and life in Denmark for over 100 years.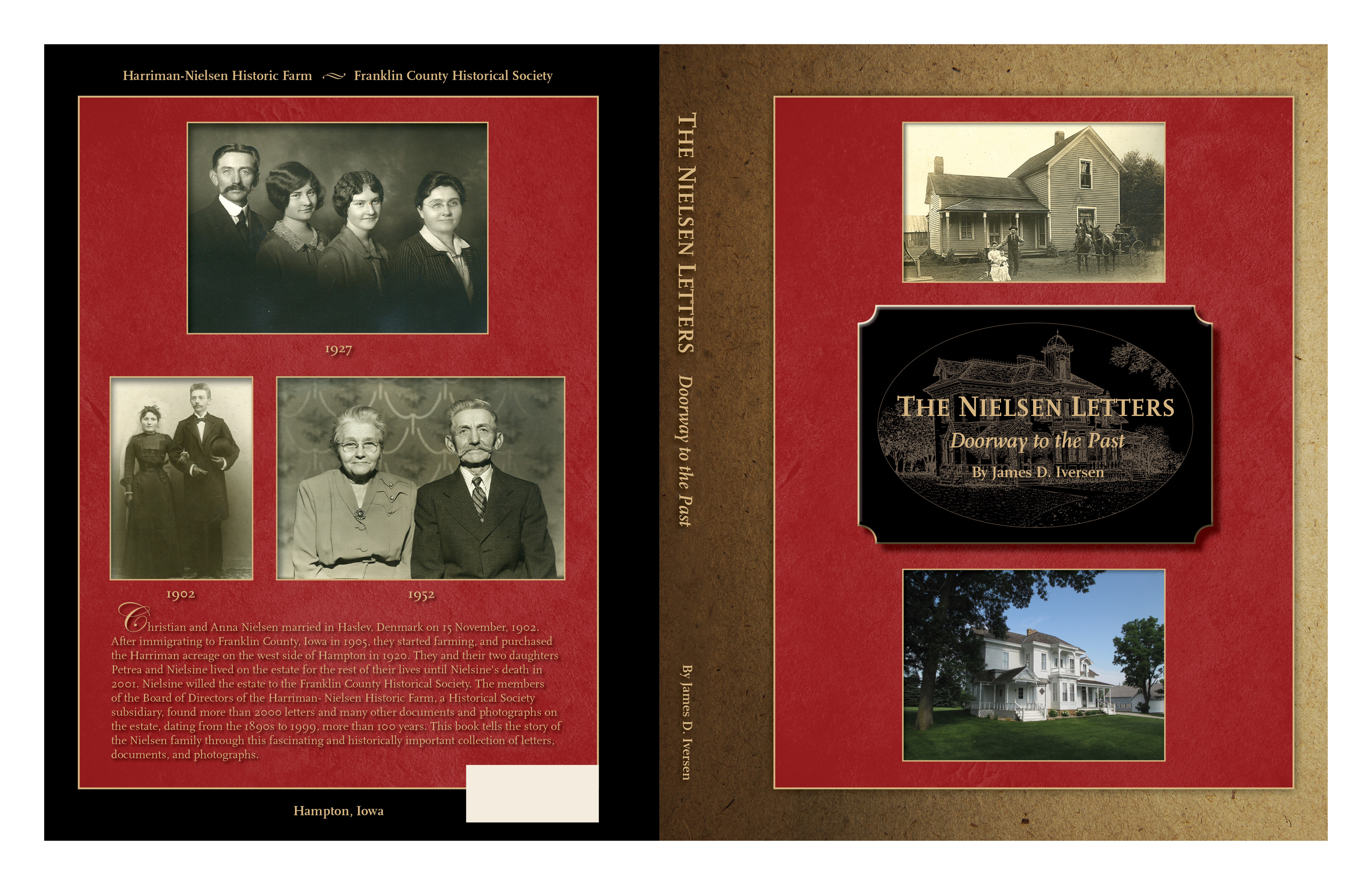 Their story is now available in the book, "The Nielsen Letters: Doorway to the Past" by James D. Iversen. This book tells the story of The Nielsen family through this fascinating and historically important collection of letters (190 pages and 280 illustrations) It is available for purchase at the house, in the museum or by mail.
SPECIAL EVENTS - Public events at the farm include the Fall Festival in October and the Franklin County Fair Open House in the third week of July. Tours of the house and barn are available by request. Please call 641-456-5777 for more information.
BARN RENTAL - The barn may be rented for receptions, weddings, parties, graduations, reunions, and family events.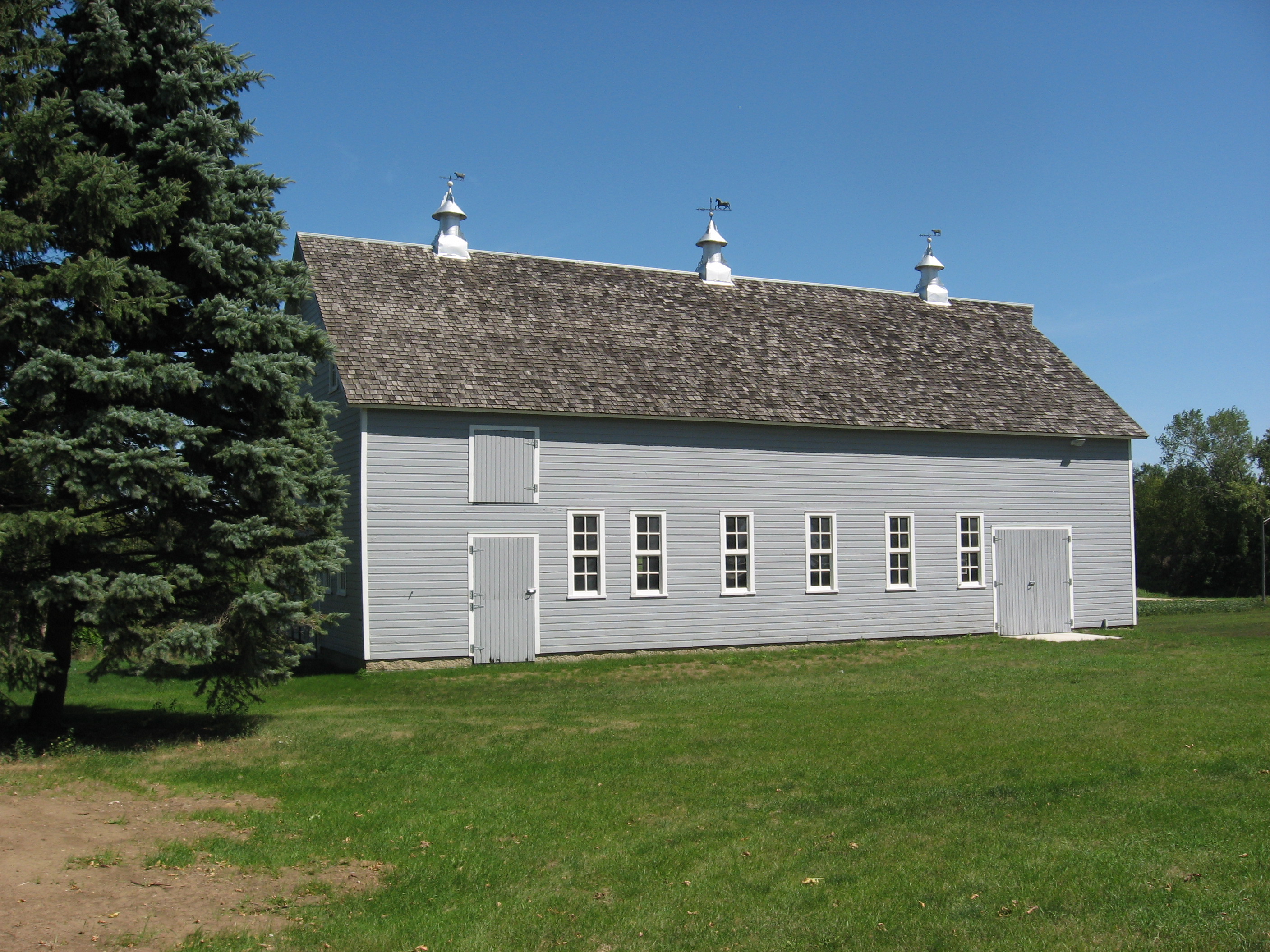 Contact Us - Further information is available on our Facebook page or by calling 641-456-5777.